RELIGATED MIND is a 12-lesson workshop based on the essay message Art is my Religion.
It is a workshop in which we work close to your call, which is that inner fire of your soul, the same that you feel when the truth has reached you: Your life is coming down, you feel that you do not know where to go, you do not understand what what happens in your life ... You recognize yourself in some of those moments when you ask yourself: Now what? That call is directed towards a new paradigm, that is, a new mind, which we understand in this workshop as an original mind, the one you had before forgetting your life purpose, which is your calling. Hence, RELIGIOUS MIND is born, which is an action of the spirit and a decision that you take.
How are we going to do it?
It is a workshop based on the creation and action of the words of the Spirit, going to the etymological meaning of each of them to activate and to remember the innate creativity that is in you. Throughout the process we go to the root of your identity from the spiritual foundation. Your identity is directly linked to your spiritual recognition and takes you back to Love. An eternal identity, whatever happens in your life.
The work with each of the words is a process of your psyche -which is your soul- in which we will empty the beliefs that you have projected in each of them throughout your life experience. For that, we also work with the tree of life -Mother and Father Spiritual and those who have given you life here on earth-.
And all this process is for you to put in ACTION your call, which is lesson 12: Theater. It is a process of rebuilding your soul -psyche- through the Spirit, understanding the importance of words so that you put yourself into ACTION in your life with the unstoppable force of the Spirit that has created everything, including (a) you.
By accessing the workshop, I want to give you the book/essay Art is my Religion, so you can do the process while reading the message.
Do you want to know more before I get you home?
Click on the link and access part of the CONTENT
I want to remind you that the Spirit can sometimes be confusing in our minds and it is because of the veils - which are the beliefs - that have placed us before God - She / He -. This workshop is a reflection for you to understand clearly how the Spirit has an effect on your psyche / soul / mind and your thoughts. So that you understand your relationship with Her / Him and change the value that you have of yourself and that you offer to society -to be put into action-.
This is not magic, this is called COMMITMENT. And with whom do you commit? With you! I commit myself with you, just as I did with myself, to know your HUMAN VALUE.
I share the first step that will take you towards your freedom: Forgive yourself. Yes, forgive you, because nobody will come to judge you. How could a Creator judge his own creation? Would you judge one of your children? To one of your creations fruit of love?
The second is Know yourself, that you remember your identity. I want you to be independent of the illusions of this world and that when you have re-linked to the Thought of Creation you can make decisions for yourself. Independence is real when you have a positive effect on the minds of others. You do not help anyone with your problems. It influences with your solution, with your work of art. It influences being you and expanding your truth. NUDE YOUR SOUL, REMOVE THE VEILS -wrong, illusory or destructive thoughts- AND SHARE WHAT YOU HAVE: You yourself. Approach people who are like you are, who exercise a creative influence in your mind, let yourself be influenced by their abundant thoughts and not by the lack of a world that does not belong to you. Deliver and expand your abundance, do it only with your presence anywhere. Join the unstoppable and eternal Presence of the Creator and let it impact on you, so that its impact on the lives of others can be expanded thanks to your CHANGE of PARADIGM.
That your performance generates an impact, the same for which you were created. ©
Your Instructor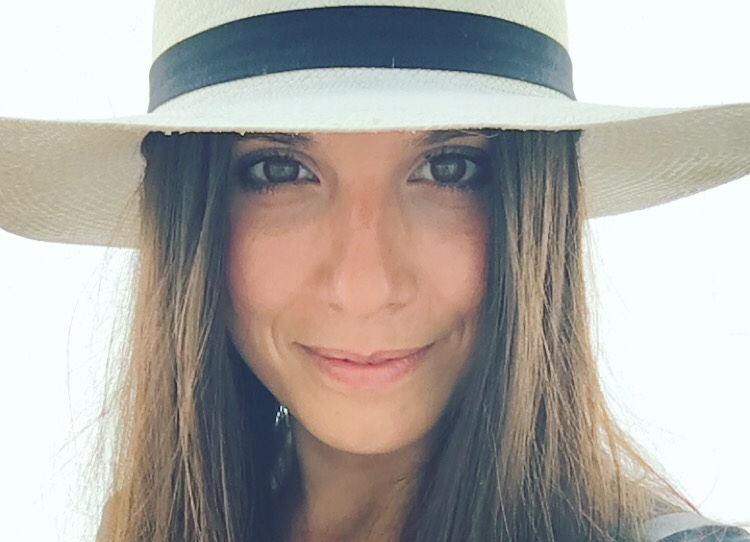 Some artistic references...
I was born in Barcelona, Spain in 1988. It was through my mother that I had my first contact with art. I began my classic ballet lessons when I was three years old, under Royal Academy of Dance, London, examination. I went on stage for the first time at four and at six I danced at the Palau de la Música Catalana, Barcelona. I expanded myself on dance with other styles such as: Contemporary, Jazz, Tap Dance and Belly Dance. At five I started piano and singing lessons. At thirteen I took my first drama classes performing 'Dream of a Summer Night' by William Shakespeare. I went to reside to Madrid, Spain at eighteen years old driven by the desire to turn acting as the answer to my life searching path through art. There I continued my theatre lessons for seven years. I was teached through 'The Method', working with texts by Federico García Lorca, Tennessee Williams, Arthur Miller or William Shakespeare, among others. Later, I continued improving on acting in Buenos Aires, Barcelona and Mexico.
---
Some of spiritual and psychological research...
Since my childhood I have had contact with all kind of spiritual teachers. Through them I have known life pursuits such as Buddhism or Kabbalah, among others. As well as biblical message.

I also began my psychological research in transpersonal path. It opened a range of possibilities in the knowledge of being, reflecting it in being able to create characters in a deeper way, closer to human nature.
What has driven my knowledge the most has been my personal research, to know myself. Since my adolescence I was self-taught in the knowledge of the human being. A search that has grown to hear my own message: 'Art is my Religion'.
Course Curriculum
1. Your call
Available in days
days after you enroll
2. Forgiveness
Available in days
days after you enroll
3. Words
Available in days
days after you enroll
This workshop can be done by yourself or you can also ask me to accompany you throughout the 3 months. First, access the purchase of your workshop and then you will receive the option to request your support. In this case, the cost is apart. For more information you can go to the web https://www.elartesmireligion.com/en/private-consu... or send me an email to [email protected] so you can ask for information about your service.
Frequently Asked Questions
When does the course start?
The course starts right now.
How long do I have access to the course?
During 3 moths since you have started.
Refund
No refunds are made after the purchase of the course
Workshop fee
The charge is immediate
PS: Remember that the truth reaches you. If you have come this far it is because you are ready to take the leap towards the NEW PARADIGM. The Spirit does not make mistakes and to make your process of liberation and spiritual healing is a human matter, without distinction of gender, race, language ... I want you to accompany me on this way back home.